Episodes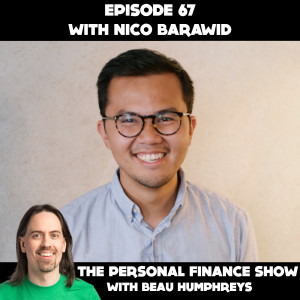 Thursday Jan 31, 2019
Thursday Jan 31, 2019
Nico Barawid wants you to know that personal finance is very different for immigrants.
And it's even harder if you're an immigrant who is also a woman or person of colour, like Nico's Mom.
Nico came to the US from the Philippines with his parents when he was very young.
Despite the fact that they were both medical residents and eventually doctors in the US, Nico's parents faced a lot of financial discrimination because of their lack of credit history.
And the worst part about this is that it isn't that they lack credit history entirely, it's that they didn't have credit history in the US. They had student loans and credit cards in the Philippines before they left.
So why wouldn't that credit history count in the US? Good question. It's because the credit evaluation process is broken. For as long as financial institutions have been around, no one has ever thought to connect the global credit reporting systems in a meaningful way. And all of the local systems are different so good credit in the Philippines means nothing to US banks.
So when the 3 founders of a new company called Nova Credit were looking for their first employee, Nico jumped at the opportunity to help fix this broken system.
Nico is now working with banks and credit bureaus around the world, connecting them one at a time so that one day, immigrants with good credit will be able to bring that credit to the US and Canada, and not have to go through what Nico's parents went through.
I'm very happy that Nico is doing this and that he joined me from the San Francisco Bay Area to tell his family's personal finance story.
NEXT EPISODE